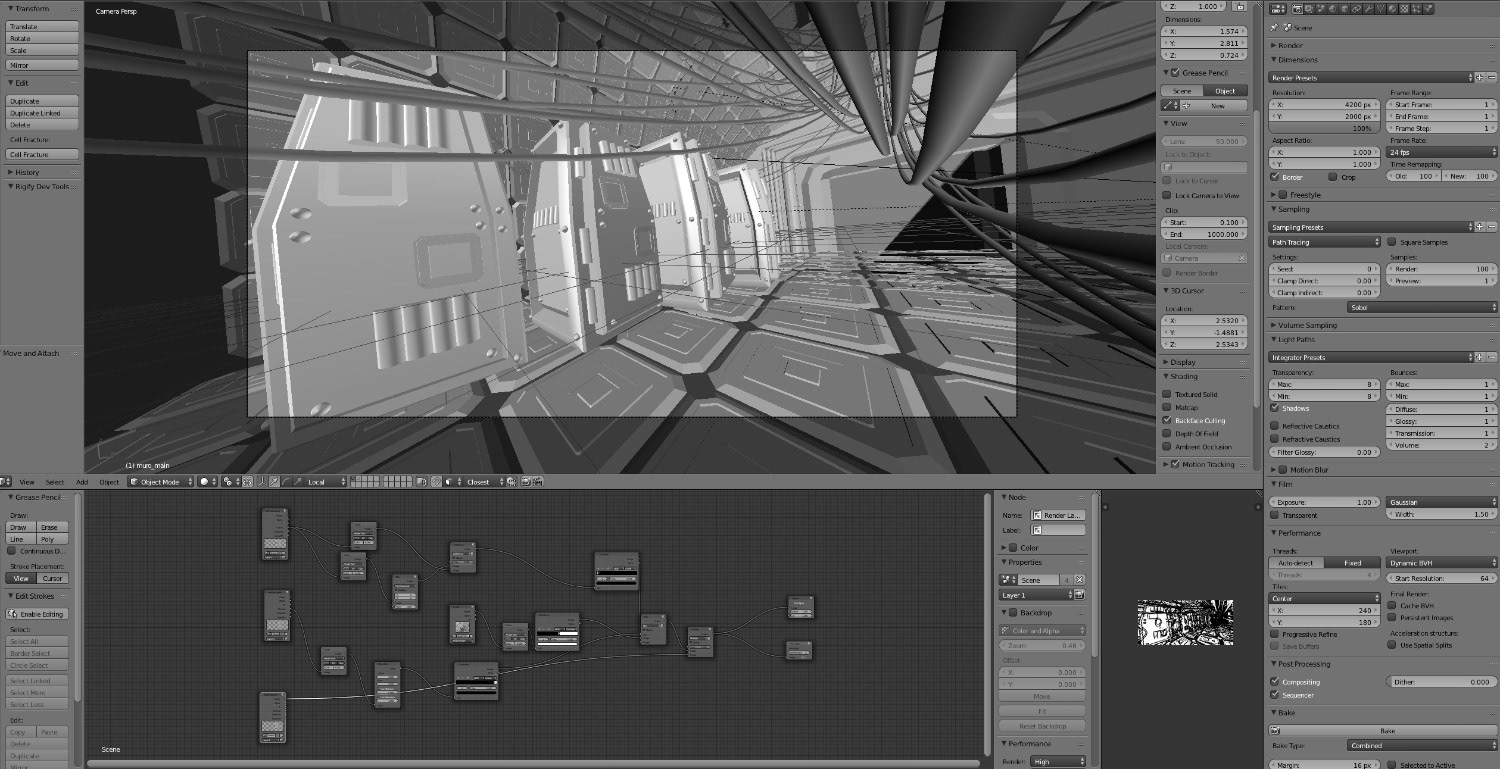 NPR con Blender Cycles è un interessante punto di vista per creare tecniche espressive.
Sono da sempre un appassionato di fumetti e tecniche a mano libera, alla ricerca di una simulazione in 3d per ottimizzare il tempo nelle produzioni, mantenendo il fascino del tipico tratto a china. Il nodo ricerca i profili e le ombre degli oggetti ed applica una texture esclusivamente nei tratti in cui il nero sia maggiormente esteso, per simularne lo spruzzo di china irregolare.
The NPR with node in Blender Cycles is an interesting point of view for made not-photorealistic expressive technic.
I am a fan of comic techniques and i search always a great simulation of hand/ink paint with 3d, for optimize time in production and for create an interesting look. This is a simple node for find edge in a 3d model, apply a rough texture in the fill shadows.